TTI files are delivered to you via Google Drive. Your download link is private to you, and does not require any sign in.
1) After opening the link, you should see the collections you are subscribed to: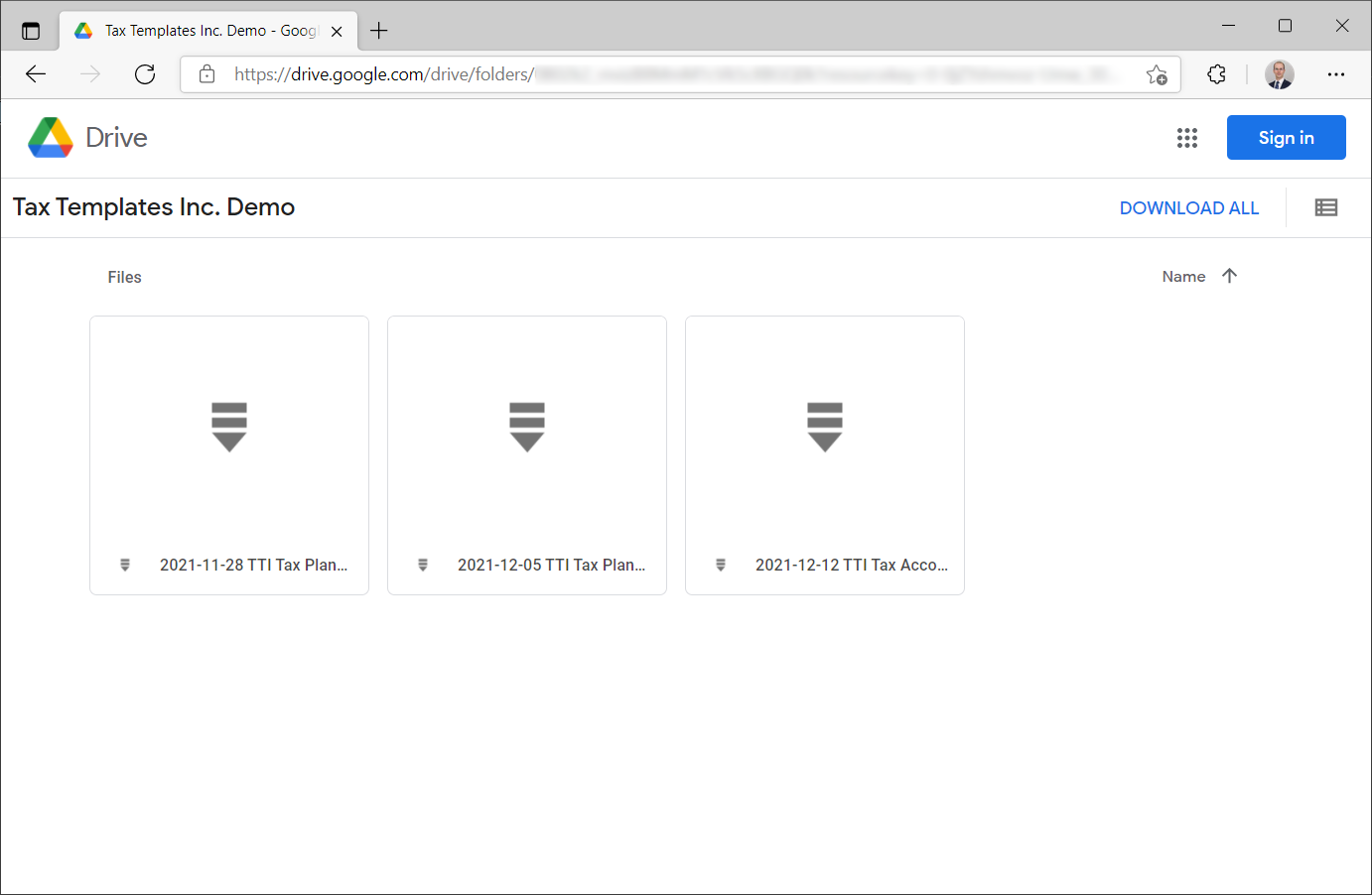 2) Download your file(s) using the down-arrow buttons: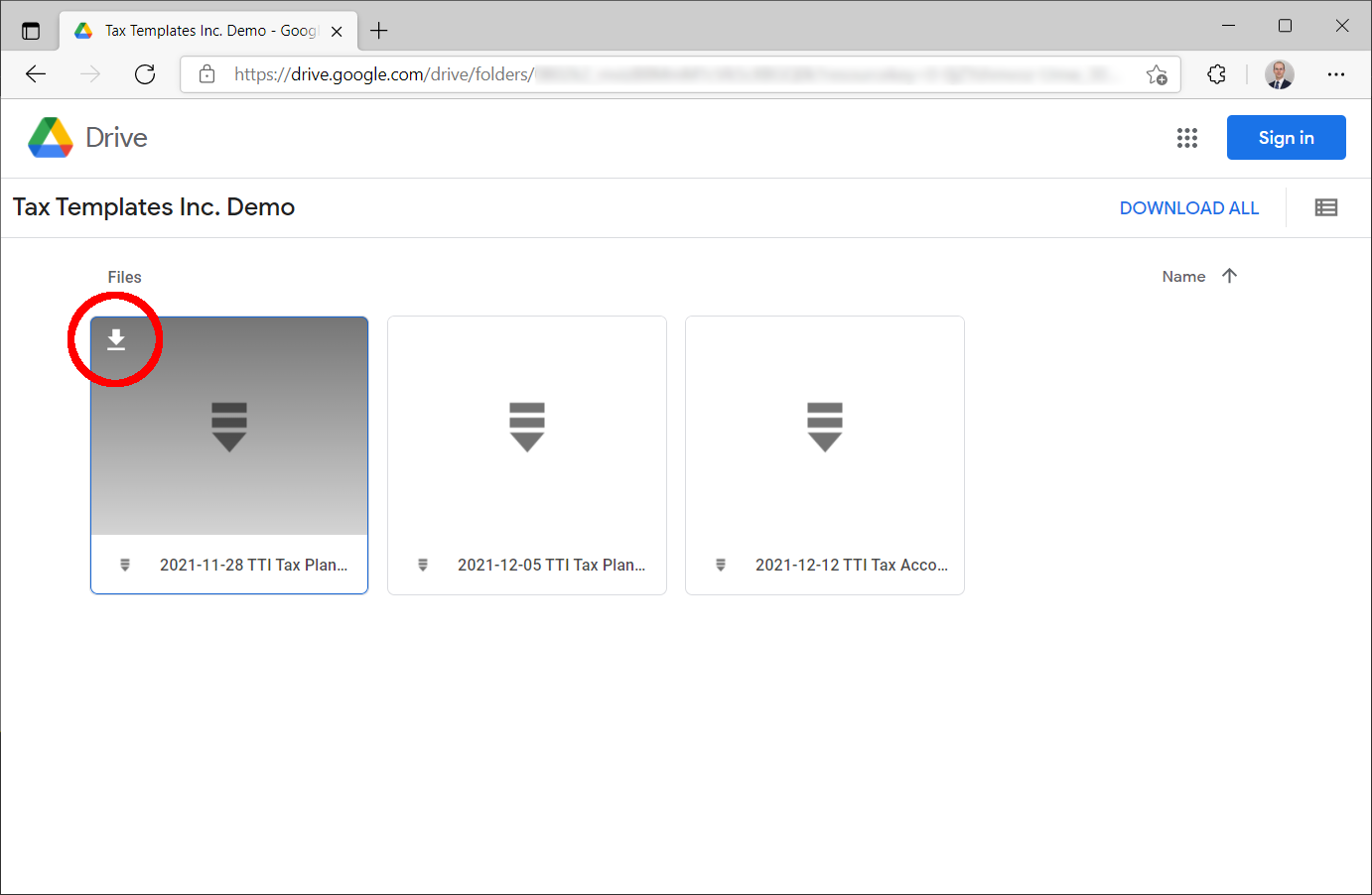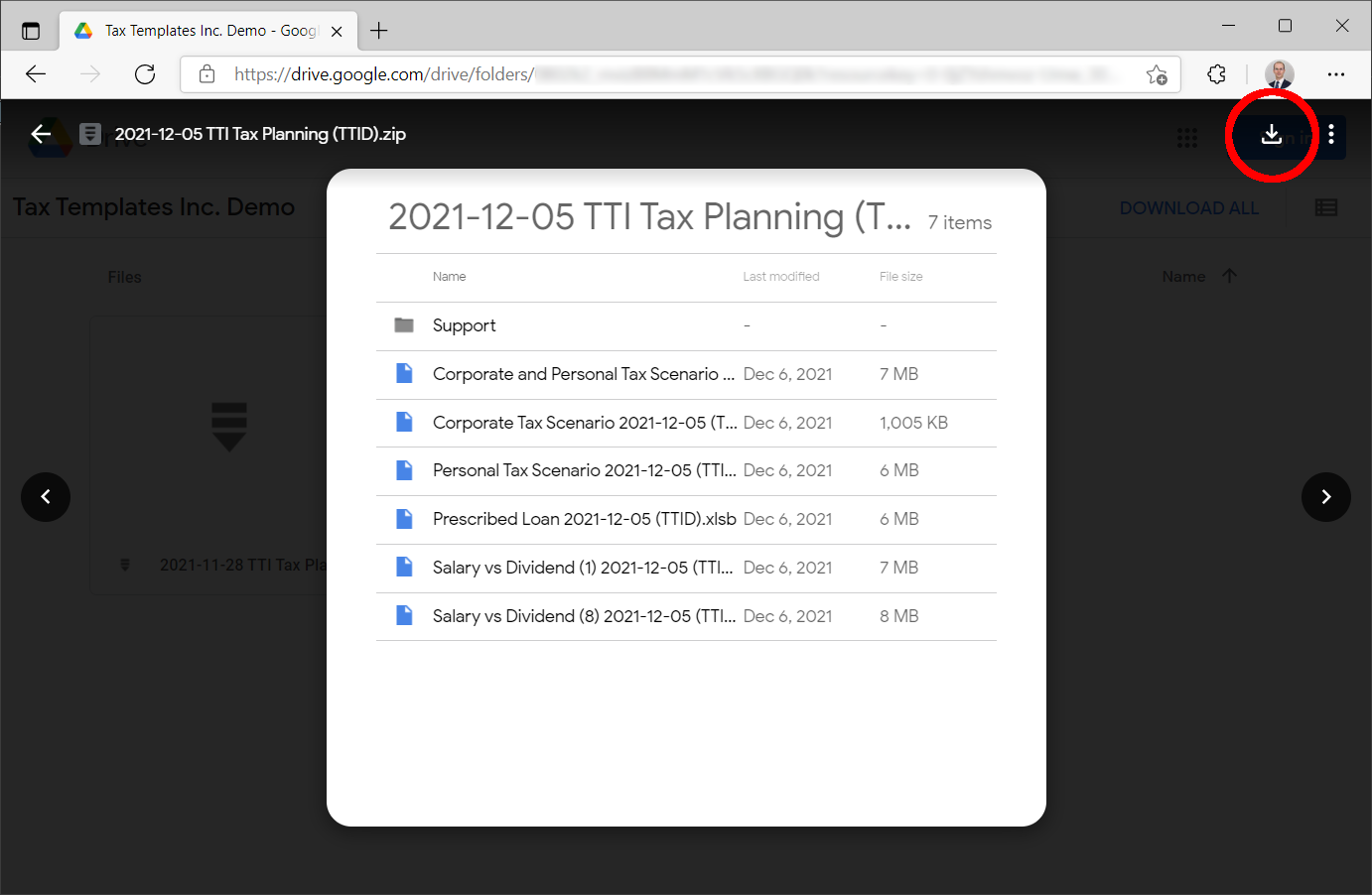 3) Open your downloaded files. In your browser, you can press Ctrl+J to show recent downloads.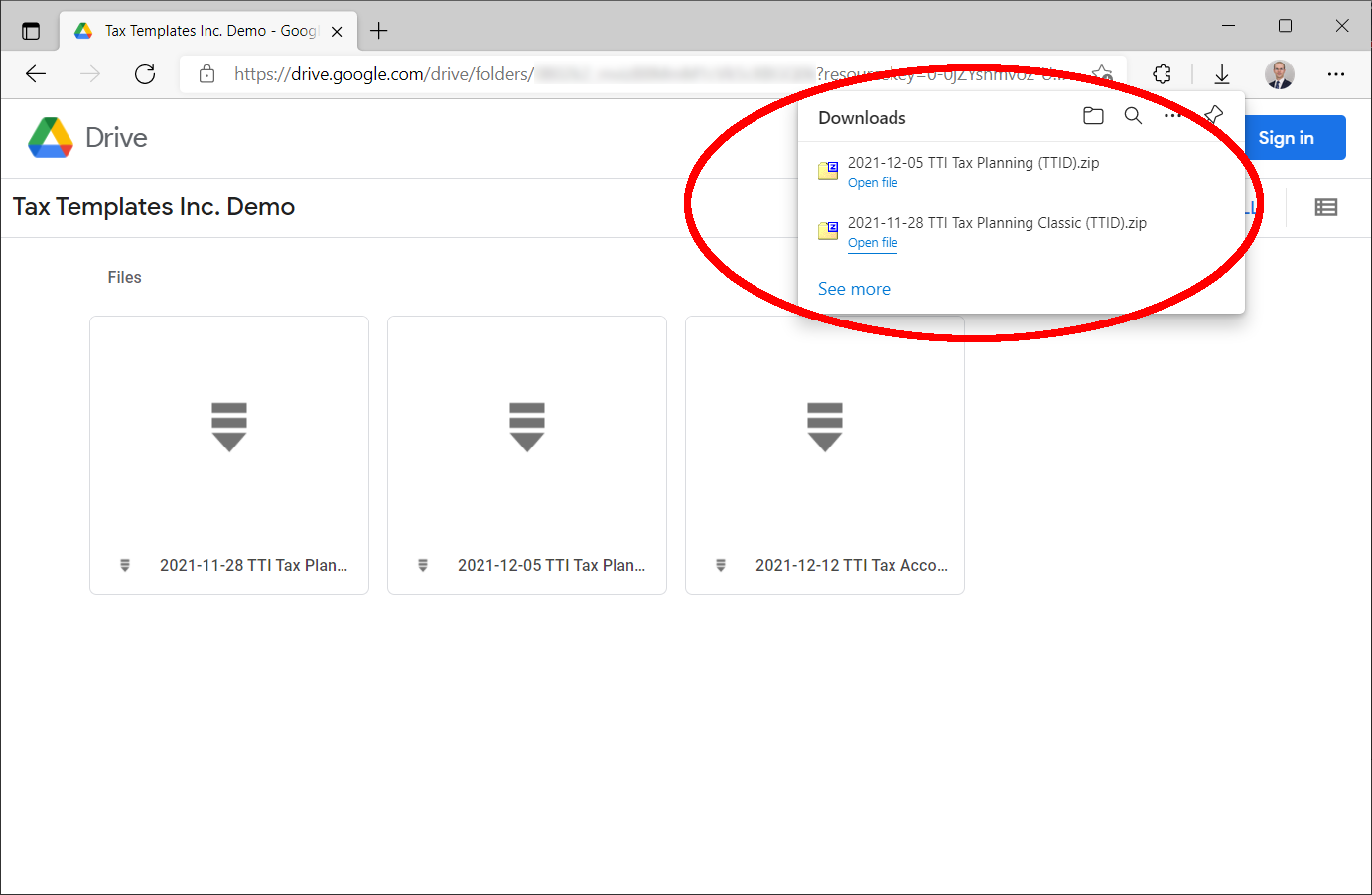 4) Extract all files: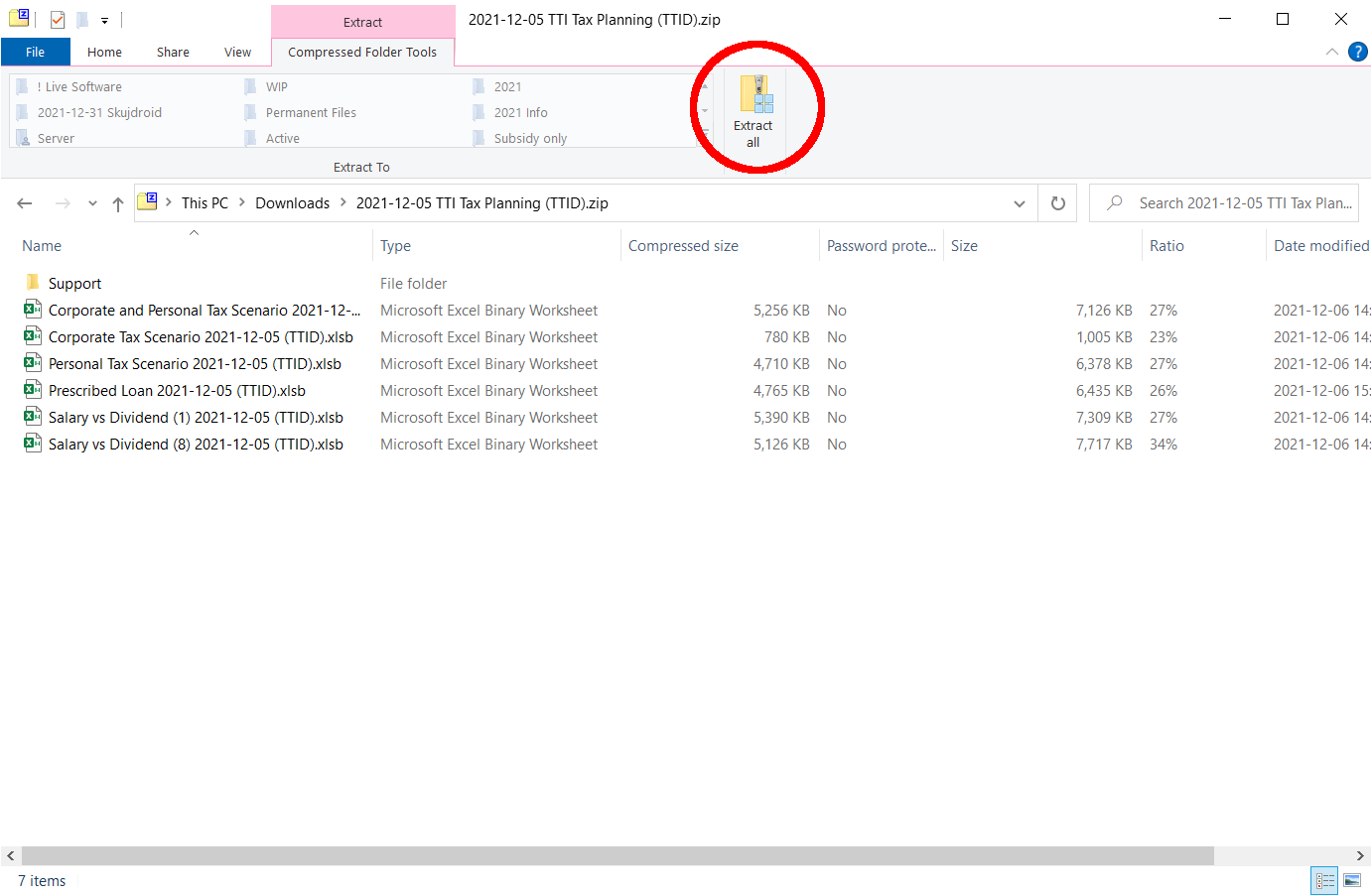 5) Choose where you want the files, and extract: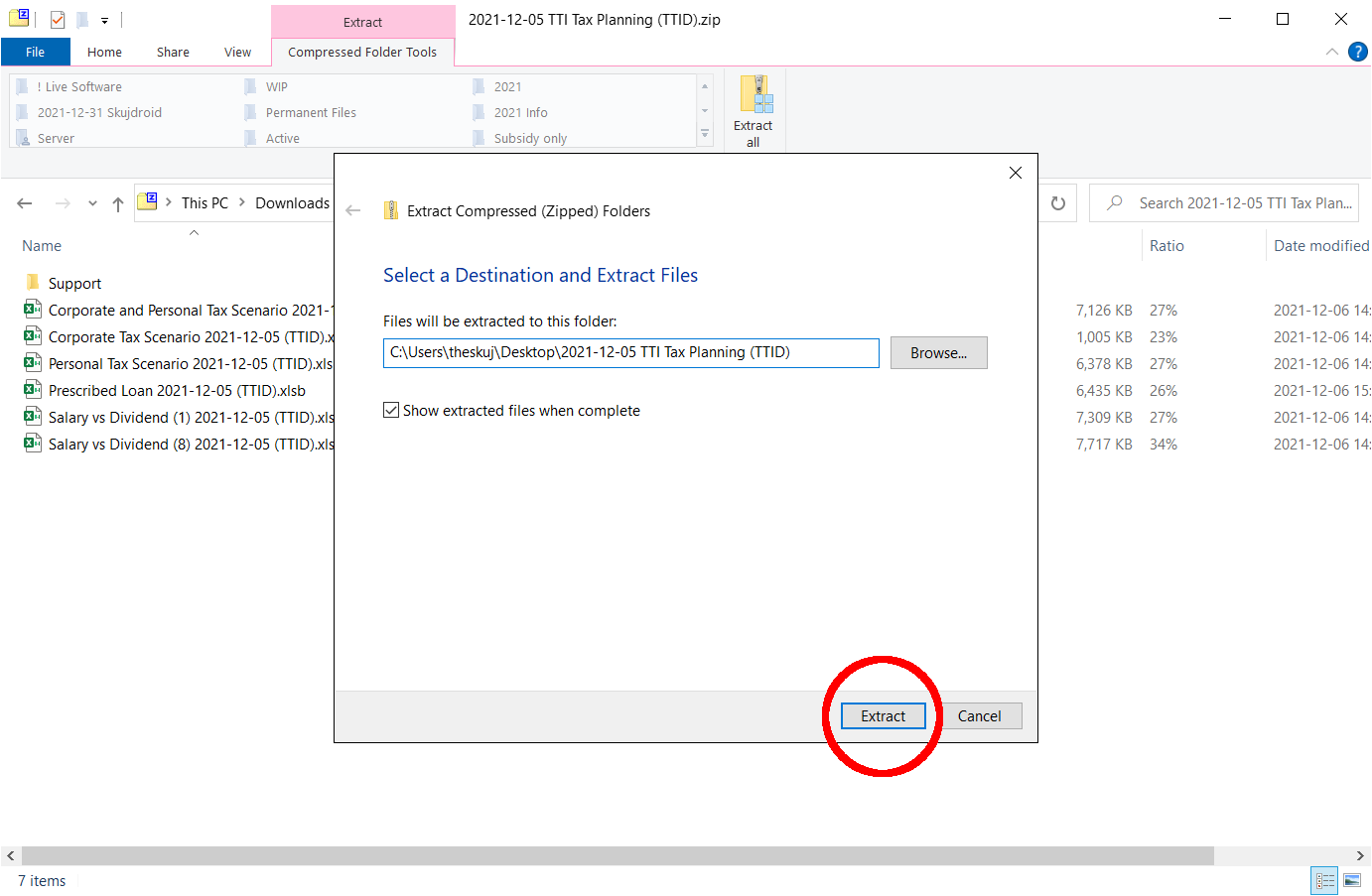 6) You'll find the Support folder and your files ready to open: