TTI has field-tested strength in integrated tax and finance modelling. Our combined experience allows us to recognize conceptual problems and advocate different viewpoints in depth until we arrive at an elegant technical solution to maximize decision making.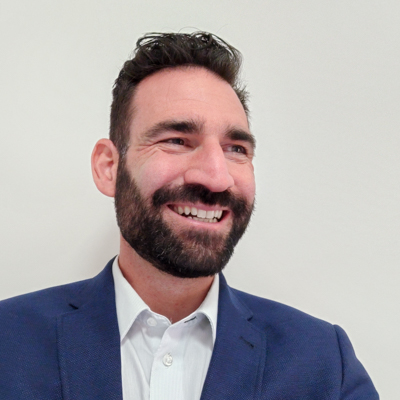 Jay Goodis, CPA, CA
CEO & Co-Founder
I'm a tax accountant with a knack for always finding a better way. I love a good challenge and our clients provide that to me with requests for new templates they want included in the suite. Combining my tax experience with a "think outside the box" attitude, I seek to deliver exceptional products that surpass your expectations. After a day of changing the tax world, nothing beats time spent with my wife and three little ones.
Jay specialized in tax at both a national and a mid-market accounting firm where he completed tax planning and compliance for individuals, trusts, and private corporations. In public practice, he also led the rebuild of many internal operations leading to significant efficiencies, time savings, and superior recoveries.
Jay has completed the In-depth tax courses, is the former Vice President of the York District CPA Association, a former committee member of the Canadian Tax Foundation Corporate Management Tax Conference, and a former Executive with the Canadian Tax Foundation Young Practitioners Steering Committee.
Jay was recognized as an emerging leader by CPA Ontario in 2018 for his contributions to the CPA profession. Jay has spoken to CPAs across the country in many forums such as the Canadian Tax Foundation, CPA Canada, CPA Ontario, CPD Formula, Luminari, AJAG, and other venues. Jay has also been invited to testify to the Standing Committee of Finance on Federal Budget consultations and invited to Parliament to provide recommendations on tax policy.
Jay is currently the co-host of Canadian Tax Matters, a professional development webinar series for professionals to stay current on trending topics in tax. Jay was also the moderator of #Trending in Tax, a webinar series hosted by CPA Canada to keep advisors current on important tax issues. The series focused on recent, relevant changes to tax legislation in order to enhance awareness and knowledge of tax issues that impact Canadians.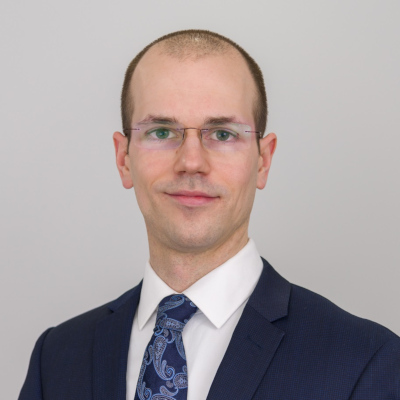 Andrew Skujins, CPA, CGA
Director & Co-Founder
I bring extensive information technology, accounting, and tax expertise to my projects, and build solutions to address the complex process and reporting needs of our clients. I don't care about how things are being done – I care about how they should be done.
I seek to support operational efficiency and professional excellence by offering innovative solutions to meet difficult challenges. I believe the little things matter, and always strive for excellence.
In my spare time, I enjoy spending time with my wife and daughter, expert photography, science and technology documentaries, and deep-sky astronomy.
Our Mission
Our mission is to create accurate, user-friendly templates for the professional services market to support the efficient and quality completion of tax planning and tax accounting calculations.
We will collaborate with advisors as their business needs evolve, develop templates to improve their work processes, and build relationships as business partners.
We take our mission seriously, and welcome your feedback to guide future development. If you have any ideas or suggestions, please contact us.
Dependable Results
Before anything else, you need to be confident that the figures from our worksheets are correct and reliable.
Each template is subjected to intensive quality control procedures to ensure that the solutions are accurate. We test our templates against actual client working papers prepared by public accounting firms, and further with other reliable references such as CRA bulletins, tax textbooks, and professional articles.
Unmatched Utility
We specialize in the life-cycle of your engagements (and your clients). Our templates incorporate best practices in preparation, review, and finalization that are easy to integrate into your workflow.
Prior to release, each template is tested in live environments to ensure that it meets user requirements. Whether you have a situation needing special adjustments, or simply to ensure the flow is useful – we've got you covered.
Continuous Innovation
We listen to our clients and we focus our efforts on the templates and features that you need most.
Since you know your business best, your requests are our top priorities. Our vision is to develop a template for every significant tax calculation to make your life as easy as possible.
Maximum Quality
There's more to good tax software than just the numbers – or else we'd all be driving the same car, eating the same lunch, etc.
We care about the details that will make your life easier, such as integrated review features, helpful diagnostics, and a polished interface. Even the simplest worksheets spend significant time in development and quality control as we carefully build the best product possible.
What We Do
"The work is already being completed" — why do I need TTI?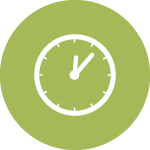 Demands On Your Time
Professionals often experience huge demands on their time, and are always under pressure to deliver results.
Between perpetual deadlines, intense busy periods, and ever-changing legislation, staying on top of these constant pressures can be a challenge. There are only so many hours in the day – where is your time best spent?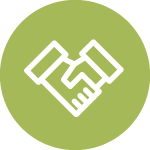 Where We Come In
We're here to help you improve the quality of your information, enhance the reliability of your documentation, and spend less time working on your files.
Whether you need to provide insightful tax planning services, or are looking to improve file turnover, TTI is a solution that supports your needs.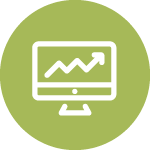 Getting Results
TTI develops industry-leading templates that integrate seamlessly into your workflow, and allow you to complete many difficult tax calculations with ease. Our Excel-based templates are built to meet the specific needs of professional tax advisors.
We help solve complex tax and accounting problems with state-of-the-art worksheets, revolutionizing the way professional businesses manage their tax matters.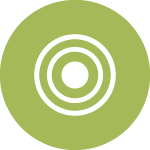 Our Purpose
We combine tax expertise with excellence in programming and design. We spend countless hours finding the most effective ways to add more value to your operation. 
This means that you can focus on your priorities, rather than on tedious technical details. Take advantage of our targeted purpose and put our focused expertise to work in your office.    
Why We Do It
After all, why build a solution if there's no problem?
Professional Challenges
The challenging environment of taxation is almost legendary. Advisors face pressure to meet high-volume deadlines for multiple clients while always striving to maintain uncompromising quality of service in a dynamic legislative environment.
You expect your team to apply professional knowledge, but complex calculations also demand Excel technical knowledge. Due care requires your staff to spend significant time building, formatting, and reviewing even routine calculations.
In-House Issues
Many progressive offices have documents that they use to produce standard calculations, but studies into business spreadsheets confirm that most of these documents suffer from:
Errors in modelling or programming
Missing functionality

Minimal quality control

Difficulty in use or understanding
No documentation
Your cost of building custom templates from scratch is a large investment yielding poor returns in almost all cases.
Are These Symptoms Familiar?
It's easy to see the signs of a business ready for a better solution:
Time spent on activities that don't deliver client value
Inconsistency between files, between staff, or year to year
Time spent reviewing formulas, formatting, or adjusting page margins
"Reinventing the wheel" even when working on similar calculations
Making calculation changes after review notes, or a change in situation
Ad-hoc working paper adjustments to accommodate difficult calculations
The TTI Solution
We've seen these issues at nearly every busines we've visited, and we're happy to provide an option that will meet your quality expectations, and leverage economies of scale to provide great value.
TTI specializes in solving difficult tax calculations in a clean and clear fashion. We take care of the design, development, testing, updates, documentation, and support (so you don't have to!).
The TTI Advantage
What makes our solutions your best option?
Accurate Results
You and your clients demand accuracy. We can help you obtain correct, well-documented results.
Our templates are carefully designed and tested by dedicated experts that specialize in development so that you can focus on your clients, not on building and manipulating spreadsheets.
Ease of Use
With a few clear inputs, the results you need will be at your fingertips – ready to review and finalize. Having all staff working with uniform worksheets allows for quick, consistent completion.
Our worksheets are based in Excel – a program that you and your team already use – and are intuitive to complete. The TTI Suite is easily introduced into any firm, and can integrate with other software that you already use. You're set to leverage the benefits immediately!
Maximum Efficiency
All organizations strive to maximize their efficiency. Time spent on files directly affects your costs, and determines the workload your office can manage.
You'll save considerable time by using our worksheets. Our templates are a perfect complement to your existing workflows, and will allow you to provide greater value to your clients.
Streamlined Workflow
Our templates feature a clear, consistent format, helpful diagnostics, excellent review tools, clean referencing, and are PDF/print ready… everything you need to complete a file without delay.
Each worksheet has been designed and field-tested to eliminate common bottlenecks. Whether you are a staff member updating a calculation, a reviewer with a few notes, or the executive meeting with a client, you have the tools in place to complete the job quickly and easily.